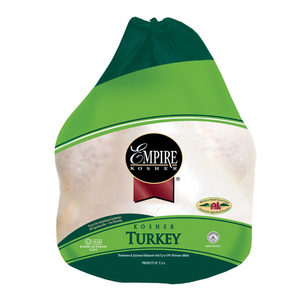 Farm fresh, all natural whole Kosher turkey with no antibiotics ever. Salted and soaked according to Kashrut practice. 
PLEASE NOTE: All pricing will be done based on the average weight of the size you select. Your turkey might be slightly heavier or slightly lighter than the average weight, but this is the only way we can charge you in advance for your turkey. 
*Available for pickup or delivery starting November 13.